06 February 2014
Section 25 & Crispy Ambulance FBN T-Shirts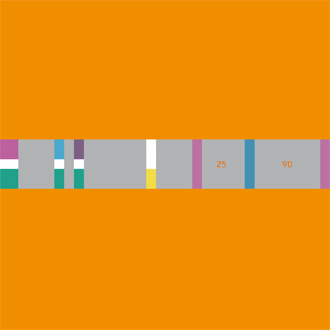 Factory Benelux
spoils us (again) with not one but two new T-Shirts featuring two of your favourite ex-Factory bands -
Section 25
and
Crispy Ambulance
. The SXXV design is based on
Peter Saville
's legendary artwork for From The Hip whilst the Crispies design is from 'Live On A Hot August Night' (FBN 4) by Benelux design maestro Benoit Hennebert.
Both tees are high-quality Gildan models and come in all popular sizes (S, M, L, XL, XXL) via pre-order only and priced at 15.00 GBP inc Worldwide p&p.
More details and all pre-orders via
factorybenelux.com
.
Labels: Factory_Benelux, Section_25, T-Shirt
- - - -
Spotlight - The Names
Post punk cult band The Names emerged in the winter of 1977-1978 as The Passengers, gathering immediate attention on the local Brussels scene. In 1979, after a series of successful gigs and a crucial step forward opening for Magazine, they recorded their first E.P. ("Spectators Of Life") and attracted the interest of prominent label Factory Records in Manchester.
Their first British studio session (at Stockport's Strawberry Studio) produced the single "Nightshift" / "I Wish I Could Speak Your Language (Fac 29). Receiving enthusiastic reviews in the UK and abroad, it marked the start of a long and fruitful collaboration with producer Martin Hannett. The album "Swimming" followed as well as more singles, including "Calcutta" and "The Astronaut".
- extract from the official website biography
The Names - Selected Discography